News
OEKAN Furniture's Medical Chairs: The Perfect Solution for Hospitals and Clinics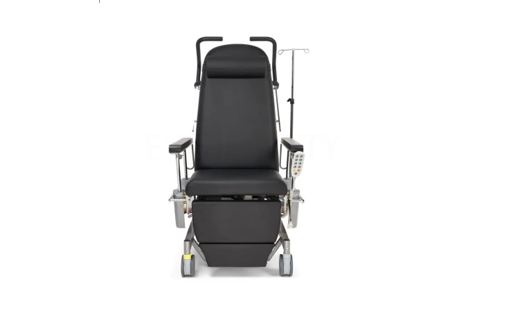 OEKAN Furniture offers a range of medical chairs like surgery treatment chairs, ophthalmic chairs, dental chairs, and exam chairs that are designed with the specific needs of the medical profession in mind, ensuring that patients receive the best possible care. One of its most popular products is the Modena surgery treatment chair.
A Closer Look into OEKAN Furniture's Surgery Treatment Chair
The Modena surgery treatment chair is a portable treatment chair that can be used in place of a traditional stretcher or gurney. Its compact design makes it ideal for use in busy hospitals where space is at a premium. Patients can lie flat, sit upright, or recline in the chair. In an emergency, the chair can be tilted towards Trendelenburg to ensure the patient's safety.
The chair comes equipped with drop-down armrests that serve as considerations when the patient is lying down. Its centrally locked castors allow it to be easily moved around the hospital. Besides, it can be powered by mains power or by its built-in rechargeable battery.
The Modena chair can be customized for a variety of uses. This includes various upholstery materials, adjustable headrests, and different armrest configurations. Hospitals can choose the options that best meet their needs.
Conclusion
OEKAN Furniture's medical chairs are an excellent choice for hospitals and clinics looking for comfortable and versatile chairs for their patients. The Modena surgery treatment chair, in particular, is the perfect solution for medical facilities looking to provide the highest level of care to their patients with its compact design, mobility, and customization options.